Region: Metro
Administrative
Jun 21, 2021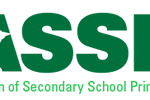 Website Minnesota Association of Secondary School Principals (MASSP)
Minnesota Association of Secondary School Principals (MASSP) Executive Director
MASSP will accept applications for the role of Executive Director from May 24, 2021, through June 21, 2021.
If you are interested in applying, submit a letter citing your experiences and background that would lead toward your success in this position, as well as a resume and 5 letters of recommendation. Letters of recommendation from supervisors and colleagues would be helpful.
Send your application materials via email or regular mail to:
Patti Anderson
Finance and Membership Manager
2 Pine Tree Drive, Suite 380
Arden Hills, MN 55112
Email address: [email protected]
We will acknowledge receipt of your application materials.
Questions about the process should be addressed to Ehren Zimmerman, [email protected], 218 346 6500 x 6505. All emails should have "Confidential, MASSP Executive Director Selection Process" in the subject line.
The process for handling applications for this position will be confidential. As a private non-profit, MASSP is not subject to statutory requirements governing the publicizing of information on finalists and all information will be kept in the strictest confidence.
We anticipate two rounds of interviews: one for a larger group of candidates and a second for a set of finalists for the position.
We are currently communicating with the Minnesota Teachers Retirement Association regarding TRA coverage for the position. We expect the position will be covered by TRA. Mid-career individuals are strongly encouraged to apply.
The Association is committed to initiatives advancing diversity and racial equity.  Experience and commitment in this area will be strongly considered by the Board in its selection process.
The salary and benefits package is generally based on the packages currently available to Minnesota principals.
MASSP has offices on the campus of Bethel University in Arden Hills. However, the executive director position has general statewide responsibilities, and the board is open to discussing alternative schedules for individuals living outside the metropolitan area.
Please note that any current members of the Board of Directors or Executive Committee that are interested in applying for the Executive position have been asked to recuse themselves at this time until the search, interviewing, and hiring process is concluded.
Assuming the process remains on schedule, we are hoping to announce the selection of the new Executive Director in early July 2021
The Minnesota Association of Secondary School Principals (MASSP) is a professional educational association of over 1,300 middle level and high school principals and assistant principals. MASSP supports, advocates for, and provides professional development to its members as well as the principalship in Minnesota. The Association is committed to improving instruction and achievement of all students as well as racial equity in all aspects of education.
The primary function of the position of Executive Director is to support the needs of Minnesota Secondary Principals. This includes creating plans for professional development opportunities, representing principals at the state and national level on policy development, responding to critical incidents in schools, developing tools that encourage professional engagement and directing MASSP staff and resources.
MASSP has undertaken a significant initiative in long range planning and mission development with outside professional support. The Executive Director will play a key role in the successful implementation of this strategic plan.
MASSP is committed to work in racial equity as an organization. The duties of the Executive Director are directly connected to facilitating a shared racial equity professional development experience for principals in Minnesota.
The Executive Director is a high-profile advocate on behalf of secondary principals in Minnesota. This includes participation in education and political task forces and particularly seeking out forums where policies and procedures affecting principals are discussed. Key partners currently include the Department of Education, the legislature, Minnesota Elementary School Principals Association, Minnesota School Boards Association, Board of School Administrators, National Association of Secondary School Principals and other organizations.
The Executive Director is the chief operating officer of MASSP and is responsible for providing strong leadership in all aspects of the organization outlined in the job description.
Required Skills and Qualifications
Strong relationship, verbal, and written communication skills
Strong leadership, planning and decision-making skills
Vision for the future of the MASSP
Knowledge about the operation of the MASSP
Credibility with school boards, school administrators and other constituent groups
Experience in an educational administrative leadership position
Ability to cultivate a positive office environment
Ability to provide leadership for the Board of Directors other staff
Proven ability to manage complex policy and legal challenges
Ability to work effectively with and for a 15-member Board of Directors
Evidence of understanding of the value of strong advocacy for the value of trends in educational administration and leadership
Demonstrated ability to use technology and related applications
Proven ability to effectively represent the MASSP at the state and national levels
Minimum Requirements
Master's or Specialist Degree in Educational Administration from an accredited college or university
Minimum of 10 years of experience in school administration and a demonstrated background in leadership
Evidence of effective use of technology
Ability to travel throughout the state or nation as necessary to represent the MASSP
Essential Requirements
Hold a current State of Minnesota School Principal or Superintendent's license
Knowledge of the organizational dynamics of MASSP
Knowledge of the issues facing school principals throughout Minnesota
Demonstrated ability to work effectively with school and administrative personnel, peers, parents, community members and others
Ability to work as a leader and team member and establish and maintain effective working relationships
Skill in managing multiple tasks and time-sensitive deadlines, while thinking innovatively with a futuristic approach
Ability to resolve conflicts and communicate effectively, both orally and in writing
District Application Guidelines
PLEASE FOLLOW DIRECTIONS STATED ABOVE.
APPLICATION PROCESS
Be sure to review the district's requirements for the application process and provide all required documents.
Some districts may require that candidates apply through an external link. If that is the case, the link will be noted in the job posting.
If the posting does not indicate an external link, apply using your MASA online candidate profile and click on the box below.
If you have not completed your candidate profile within our site, please do so by clicking here. Many districts search the profiles for promising candidates. To improve your outcome, please complete all requested information.
You will need to have a Jobsite account and be signed in to view your candidate profile.
---