Region: Metro
Administrative Assistant/Clerical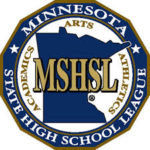 Website Minnesota State High School League
Position: Administrative Assistant, Minnesota State High School League
Posted: December 21, 2022
Applications Due: Applications will be reviewed beginning Monday, January 9, 2023. Open until filled.
Start Date: Desired start date as soon as possible and as negotiated
Administrative Assistant Position:
The MSHSL is seeking a full-time Administrative Assistant primarily responsible for supporting the administration of our athletic and fine arts programming. This position is integral in planning and supporting the operation of tournaments and provides customer service to our member schools, administrators, and coaches. The ideal candidate is an excellent communicator, highly organized with ability to plan and implement, strong team player, is positive and cooperative and operates efficiently and effectively. A basic understanding of MSHSL sponsored activities and athletics and programs, embraces challenges and has a record of high-quality performance.
Compensation and Benefits:
• Salary ranges between $54,000 and $60,000 and commensurate with professional qualifications, experience and comparable positions
• Medical, dental, term life, and disability insurance
• Sick leave and vacation benefits, paid holidays
• 403(b) retirement plan contribution with personal contribution
• Other benefits as provided by the Board of Directors
Primary Responsibilities:
Administrative Assistance and Support
• Strategic planning of projects and management of tasks
• Project management within programs
• Support the management of tournament operations
• Support the operation of committees
• Communication with member schools
• Assess workflows and practices and identify areas of improvement
• Team with others to increase efficiency and effectiveness
• Minor travel may be required to tournament venue sites
School and Public Assistance and Support
• User training/assistance with technology applications and website tools
• Enhance skills of end users through individual or group training
Office Support Tasks
• Prepare documentation and facilitate online and in-person meetings
• Assist with organization-wide projects
• Assist other staff members with projects
Qualifications:
• Exceptional customer service and communication skills (verbal and written)
• Education or training beyond a High School Diploma preferred
• Evidence of a team centered approach and exemplary interpersonal skills
• Proficient in Microsoft Suite – Word, Excel, PowerPoint, Outlook and other current office technologies
• Desire to add and improve skillset and advance our use of digital platforms and technologies
• Strong organizational skills, effective time management, and proven ability to manage several projects concurrently
• Values diversity and can work effectively with individuals from all cultures, economic strata, and ethnic backgrounds
• Ability to work both independently and as part of a team
Application Process and Requirements:
Interested applicants should email these items to [email protected] :
1. One-page letter expressing interest in MSHSL employment
2. Résumé detailing experiences, skills, education, etc.
3. Maximum of three letters of reference may be provided
4. Up to three additional professional references may be provided
Applications reviewed beginning on January 9, 2023
Note: Candidates must pass a criminal background check to be eligible for employment.
Requirements
See listing
District Application Guidelines
See information in listing
Please complete your application by clicking the box below:
District Application
APPLICATION PROCESS
Be sure to review the district's requirements for the application process and provide all required documents.
Some districts may require that candidates apply through an external link. If that is the case, the link will be noted in the job posting.
If the posting does not indicate an external link, apply using your MASA online candidate profile and click on the box below.
If you have not completed your candidate profile within our site, please do so by clicking here. Many districts search the profiles for promising candidates. To improve your outcome, please complete all requested information.
You will need to have a Jobsite account and be signed in to view your candidate profile.
---