Region: Metro
Administrative
Jun 1, 2021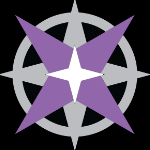 Website SouthWest Metro Intermediate District 288
SouthWest Metro Intermediate District 288 has a part-time opening in our Career and Technical program.  This is a Coordinator position for the upcoming 2021-22 school year.  The position requires 3.5-4 hours per day for the 21/22 school year at .5 FTE with an additional 100 hours of work before the start of the school year as well as after the end of the school year.
Minimum qualifications:  
Bachelor's degree, Experience working with Career and Technical Education programs. MN Department of education District Administrators license or ability to obtain one prior to start.
LICENSING REQUIREMENTS: Minnesota Educational Administrative License (Principal, Superintendent, or District Administrative license), or, the ability to obtain prior to starting position required.
Approximate start date:   8/30/2021
 COORDINATOR RESPONSIBILITIES:
Report to Executive Director of Career and Alternative Programs
First point of contact regarding CTE programs, communicate with the home districts, Registration guide updates maintained and sent to districts, schedule changes communicated to staff; maintain pre-registration numbers for programs; actual student enrollments recorded.
Staff observations (if appropriately licensed), participate in hiring/discipline/support of staff; assist HR director and staff with licensing requirements, work with staff on curriculum and program updates/needs, PD for staff, staff meetings
Maintain database of enrollments to ensure accurate billing, communicate with billing clerical
Maintain transportation schedule from districts, communicate them with staff
CTE Student discipline if needed
Assist staff in getting students registered for concurrent enrollment, communication with colleges, ensure staff attend meetings and utilize the ctecreditmn.org website for articulation, assist staff with TSA testing; set up, proctoring, reporting
Back up for Building Supervisor – involved in drills and crisis activities, etc.
Utilize director of special education in the building to answer special education questions and assist in CTE special education needs
Check staff attendance and ensure coverage.
Additional duties as assigned.
EDUCATION, TRAINING AND EXPERIENCE: Minimum Qualifications – Bachelor's degree required.
LICENSING REQUIREMENTS: Minnesota Educational Administrative License (Principal, Superintendent, or District Administrative license), or, the ability to obtain prior to starting position required.
PHYSICAL REQUIREMENTS (Describes physical conditions of this position):
Light Work / Sedentary: Exerting up to 10 pounds of force occasionally and/or a negligible amount of force frequently or constantly to lift, carry, push, pull or otherwise move objects, including the human body.
PHYSICAL ACTIVITY: (Physical activities of the job are listed below and are with or without accommodations for disabilities for this position. Frequency of each applicable activity is noted according to the following:  R = Regularly; F = Frequently; O = Occasionally, S = Seldom)
R – Sitting                        Resting with the body supported by the buttocks or thighs.
R – Standing                    Assuming an upright position on the feet particularly for sustained periods of time.
R – Walking                     Moving about on foot to accomplish tasks, particularly for long distances.
R – Balancing                  Maintaining body equilibrium to prevent falling when walking, standing or crouching on narrow, slippery or erratically moving surfaces.
R – Bending                     Lowering the body forward from the waist.
R – Stooping                    Bending body downward and forward by bending spine at the waist through the use of the lower extremities and back muscles.
R – Kneeling                    Bending legs at knee to come to a rest on knee or knees.
R – Crouching                  Bending the body downward and forward by bending leg and spine.
R – Twisting                     Moving body from the waist using a turning motion.
R – Reaching                   Extending hand(s) and arm(s) in any direction
O – Pushing                     Using upper extremities to press against something with steady force in order to thrust forward, downward or outward.
O – Pulling                       Using upper extremities to drag, haul or tug objects in a sustained motion.
R – Lifting                        Raising objects from a lower to a higher position or moving objects horizontally from position-to-position through the use of the upper extremities and back muscles.
R – Finger Dexterity       Picking, pinching, typing or otherwise working primarily with fingers rather than with the whole hand or arm.
R – Grasping                    Applying pressure to an object with the fingers and palm.
R – Feeling                        Perceiving attributes of objects, such as size, shape, temperature or texture by touching with skin, particularly that of fingertips
O – Repetitive Motion    Substantial and continuous movements of the wrists, hands, and/or fingers.
R – Talking                       Expressing or exchanging ideas by means of the spoken word. Those activities in which detailed or important spoken instructions must be conveyed accurately, loudly
or quickly.
R – Hearing                     Acuity The ability to perceive speech and other environmental sounds at normal loudness levels.
R – Visual Acuity            The power to see at a level which allows reading of numbers and text, operations of equipment inspection of machines, etc.
WORKING CONDITIONS: Conditions the worker will be subject to in this position with or without accommodations for disabilities.
R – Indoors                     The worker is subject to inside environmental conditions.
CLEARANCE: Must have acceptable Back Ground Screening (Criminal Record Check), Act 151 (Child Abuse History Check) and FBI (Federal Bureau of Investigation) Criminal History Check.
TERMS OF EMPLOYMENT: Professional employee work year. Terms and conditions of employment shall be consistent with the SWMetro Intermediate District #288 Administrators Agreement.
EVALUATION: Performance will be evaluated annually by the Director of Finance in accordance with the provisions of SWMetro Intermediate District #288 Administrators Agreement.
NOTE: The above job description is intended to represent only the key areas of responsibilities; specific position assignments will vary depending on the business needs of the department.
APPLICATION PROCESS:
Fill out our online application by clicking here.
District Application Guidelines
FOLLOW DIRECTIONS STATED ABOVE
Please complete your application by clicking the box below:
District Application
APPLICATION PROCESS
Be sure to review the district's requirements for the application process and provide all required documents.
Some districts may require that candidates apply through an external link. If that is the case, the link will be noted in the job posting.
If the posting does not indicate an external link, apply using your MASA online candidate profile and click on the box below.
If you have not completed your candidate profile within our site, please do so by clicking here. Many districts search the profiles for promising candidates. To improve your outcome, please complete all requested information.
You will need to have a Jobsite account and be signed in to view your candidate profile.
---