Region: West Central
Administrative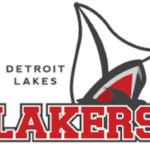 Website Detroit Lakes Public Schools
The Detroit Lakes Public Schools main office is in Detroit Lakes, Minnesota. The school district has an approximate enrollment of approximately 2,993 pre-kindergarten through grade twelve students.
Vacancy announcement available week of December 1, 2019.
TO APPLY:
MSBA uses an online application process. Applicants begin the application process at https://www.applitrack.com/msba/onlineapp/
To be considered for this position, an applicant's completed file must be received by the MSBA office by 11:59 p.m. on January 20, 2020, and must include the completed online application and the following uploaded documents: a cover letter indicating a desire to be a candidate for the "Detroit Lakes" superintendent; legal proof or other evidence (i.e. certificate/license) showing the candidate's qualification to be a superintendent in the state of Minnesota; and a set of up-to-date credentials, which includes a current resume, at least three letters of recommendation, and a copy of the candidate's official transcript(s) (upon hire, originals must be submitted to the school district).
CONTACT
Sandy Gundlach, MSBA Director of School Board Services
1900 West Jefferson Avenue, St. Peter, MN 56082
Sandy Gundlach: 507-469-9728 or Barb Dorn: 800-324-4459, ext. 121
Sandy Gundlach: [email protected] or Barb Dorn: [email protected]