Region: Southwest
Administrative
Jan 27, 2020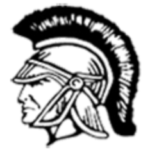 Website Ortonville Public Schools
The Ortonville Public Schools main office is in Ortonville, Minnesota. The school district has an approximate enrollment of approximately 490 pre-kindergarten through grade twelve students.
JOB REQUIREMENTS:
The Ortonville School Board seeks a community-oriented candidate with proven leadership skills and abilities — a "go-getter" with a track record of visibility in the school and community — an effective collaborator who can get things done. The school board is committed to finding a candidate who: works cooperatively with the school board and provides options and recommendations for consideration; has a thorough knowledge of and successful experience in school finance; acts with honesty and in an ethical manner in dealings with the school board, staff, and community; is a "people person" with proven abilities in human relations and communications; has the ability to direct and develop an effective leadership team, and delegate authority while maintaining accountability, and has a thorough knowledge of and successful experience in school district management and educational leadership.
SALARY/BENEFITS:
The current superintendent's base salary for the 2019-2020 school year is $125,000. The final salary will be negotiated commensurate with experience and qualifications. The contract length is negotiable as provided in the Minnesota statute.
TO APPLY:
MSBA uses an online application process. Applicants begin the application process at https://www.applitrack.com/msba/onlineapp/ To be considered for this position, an applicant's completed file must be received by the MSBA office by 11:59 p.m. on January 27, 2020, and must include the completed online application and the following uploaded documents: a cover letter indicating a desire to be a candidate for the "Ortonville" superintendent; legal proof or other evidence (i.e. certificate/license) showing the candidate's qualification to be a superintendent in the state of Minnesota; and a set of up-to-date credentials, which includes a current resume, at least three letters of recommendation, and a copy of the candidate's official transcript(s) (upon hire, originals must be submitted to the school district).
CONTACTS:
Sandy Gundlach, MSBA Director of School Board Services
1900 West Jefferson Avenue, St. Peter, MN 56082
Sandy Gundlach: 507-469-9728 or Gary Lee: 507-779-8117
Sandy Gundlach: [email protected]  or Gary Lee [email protected]