Region: East Central
Administrative
Jan 24, 2020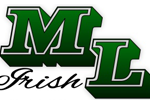 Website Maple Lake Schools
The Maple Lake Schools is seeking candidates for the full time position of Superintendent of Schools. The successful candidate will begin work on or around July 1, 2020 and will receive a competitive salary and benefit package commensurate with experience and qualifications.
Posting date: December 16, 2019
Closing date: January 24, 2020
Starting date: July 1, 2020
Tentative Interview Date: February 12, 2020
POSITION REQUIREMENTS:
Applicants must hold a license as Superintendent of Schools issued by the State of Minnesota or be eligible to obtain a license at the time the application is submitted. Experience as a school superintendent is preferred. Experience as a principal or similar public school district administrative position is otherwise required.
DESIRED QUALIFICATIONS:
Knowledge and experience in the general administration of a comprehensive program of instructional and support services for pre-K through 12th grade students and community education patrons.
Proficiency in communications and public relations including a record of positive involvement in the community.
Knowledge and experience in the development and implementation of instructional and support programs for learners of all ages.
Knowledge and experience in the management and development of school personnel.
Knowledge and experience of Minnesota public school finance and school district financial management including budget development, deployment, and monitoring.
Knowledge and experience in positive interactions with the local School Board and other governmental units.
SCHOOL DISTRICT INFORMATION:
The Maple Lake School District serves 830 k-12 students. In addition, children, families and other district residents are served through early childhood and community education programs. Maple Lake services are located on one convenient campus.
The district employs 130 licensed and non licensed staff members including one K-6 Principal and one 7-12 Principal, a Community Education Director shared with Annandale Schools, an Activities Director, and a Child Study Coordinator employed by MAWSECO. The district contracts transportation services and the management of food services.
Maple Lake is located 30 miles southeast of St. Cloud and about the same distance west of the Twin Cities. Neighboring communities include Monticello to the northeast, Buffalo to the east, Howard Lake to the south and Annandale to the west.
The district's operating budget is approximately $10 million. Maple Lake is in a strong financial position with a growing fund balance. The district passed an operating levy in recent years; this contributed significantly to the district's financial health.
The mission of Maple Lake Public Schools is to create an exceptional place to learn and work emphasizing educational opportunities that promote academic achievement, life-long learning, and productive citizenship in our society.
Additional information is available at the district's website: https://www.maplelake.k12.mn.us/
APPLICATION PROCESS:
Interested parties should submit the following electronic files, in PDF format, to Greg Vandal at [email protected]
cover letter
detailed resume including a list of references
four current letters of recommendation
evidence of licensure
Additional materials may be requested as the process moves forward.
Inquiries regarding the position can be directed to Search Consultant Greg Vandal at 320-247-3739 or [email protected].
District Application Guidelines
SEE ABOVE
Interested parties should submit the following electronic files, in PDF format, to Greg Vandal at [email protected]
APPLICATION PROCESS
Be sure to review the district's requirements for the application process and provide all required documents.
Some districts may require that candidates apply through an external link. If that is the case, the link will be noted in the job posting.
If the posting does not indicate an external link, apply using your MASA online candidate profile and click on the box below.
If you have not completed your candidate profile within our site, please do so by clicking here. Many districts search the profiles for promising candidates. To improve your outcome, please complete all requested information.
You will need to have a Jobsite account and be signed in to view your candidate profile.
---