Region: East Central
Administrative
Feb 7, 2020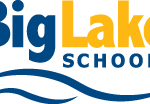 Big Lake Schools
Posting Date: December 30, 2019
Closing Date: February 7, 2020
Starting Date: July 1, 2020
Interview date: late February (to be determined)
General Announcement:
The Big Lake Public Schools is seeking candidates for the full-time position of Superintendent of Schools. The successful candidate will begin work on or around July 1, 2020, and will receive a competitive salary and benefit package commensurate with experience and qualifications. Big Lake's mission is to "challenge, educate, and inspire all students to reach their highest level of achievement in academics, athletics, and the arts."
Position Requirements:
Applicants must hold a license as Superintendent of Schools issued by the State of Minnesota or be eligible to obtain a license at the time the application is submitted. Experience as a school superintendent is preferred. Experience as a principal or similar public school district administrative position is otherwise required.
Desired Qualifications:
Knowledge and experience in the general administration of a comprehensive program of instructional and support services for pre-K through 12th-grade students and community education patrons.
Proficiency in communications and public relations including a record of positive involvement in the community.
Knowledge and experience in the development and implementation of instructional and support programs for learners of all ages.
Knowledge and experience in the management and development of school personnel.
Knowledge and experience of Minnesota public school finance and school district financial management including budget development, deployment, and monitoring.
Knowledge and experience in positive interactions with the local School Board and other governmental units.
School District Information:
The Big Lake School District serves 3,100 pk-12 students. In addition, children, families, and other district residents are served through early childhood and community education programs. Educational and support programs are delivered in four school buildings located in the City of Big Lake
The district employs 400 licensed and non-licensed staff members. The superintendent is supported by an Executive Director of Teaching and Learning, a Director of Business Services, a Technology Manager, a Buildings and Grounds Manager, a Director of Community Education, four Building Principals, and a Special Education Director (employed by Sherburne Northern Wright Educational Coop). In addition, an Activities Director, and four assistant principals are employed by the district. Food Service is outsourced to Chartwells, who employs a Food Service Director. An Administrative Assistant provides support to the Superintendent as well as other District office personnel.
The Big Lake School District is located about 45 miles northwest of the Twin Cities metro area. The convenient location on the Highway 10 corridor provides easy access to I 94.
The district provides rigorous and robust comprehensive education programs to meet the needs of all learners. Unique to Big Lake is the focus on citizenship, STEM education, and apprenticeships. PLTW (Project Lead the Way) courses are taught in all school buildings. Class sizes are smaller as compared to surrounding districts. The District's preschool and ECFE programs are top-rated and very popular.
The school district's operating budget is approximately $35.5 million. The district is financially healthy and holds 26.5% ($8.6 million) of its operating budget in the fund balance.
Additional information is available at the district's website at www.biglakeschools.org
Application Process:
Interested parties should complete and submit the required application materials found on the school district's application site. The following link will connect applicants to the application: https://www.applitrack.com/biglake/onlineapp/. Additional materials may be requested as the process moves forward.
Inquiries regarding the position can be directed to Search Consultant Greg Vandal at 320-247-3739 or [email protected].