Region: South Central
Administrative
Mar 22, 2020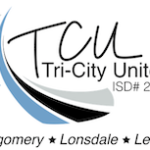 Website Tri-City United Public Schools
The Tri-City United Public Schools' main office is in Montgomery, Minnesota. The school district has an approximate enrollment of 1,900 kindergarten through grade twelve students.
JOB REQUIREMENTS:
The Tri-City United School Board seeks a community-oriented candidate with proven leadership skills and abilities – someone who works well with others, has a track record of visibility in the schools, and is an effective communicator.  The School Board is committed to finding a candidate who:
Develops and directs an effective leadership team
Promotes business and community involvement in schools
Acts with honesty and in an ethical manner with the School Board, staff, and communities
A "people person" with proven abilities in human relations and communications
Delegates authority while maintaining accountability
Knowledge of and experience with equity leadership challenges and opportunities
Visible and accessible to the School Board, staff, students, parents, and communities
Works cooperatively with the School Board; provides options and recommendations
SALARY/BENEFITS:
A competitive compensation package, with a salary range of $135,000-$155,000, will be negotiated commensurate with experience and qualifications. The contract length is negotiable as provided in Minnesota statute.
CITY WEBSITES:
https://www.cityofmontgomerymn.com/ ; https://lonsdale.govoffice.com/ ; http://www.cityoflecenter.com/
APPLICATION GUIDELINES:
MSBA uses an online application process. Applicants begin the application process at https://www.applitrack.com/msba/onlineapp/  To be considered for this position, an applicant's completed file must be received by the MSBA office by 11:59 p.m. on March 22, 2020, and must include the completed online application and the following uploaded documents: a cover letter indicating a desire to be a candidate for the "Tri-City United Schools Superintendent;" legal proof or other evidence (i.e. certificate/license) showing the candidate's qualification to be a superintendent in the state of Minnesota; and a set of up-to-date credentials, which includes a current resume, at least three letters of recommendation, and a copy of the candidate's official transcript(s) (upon hire, originals must be submitted to the school district).
CONTACTS:
Barb Dorn, MSBA, Executive Search Team
1900 West Jefferson Avenue, St. Peter, MN 56082
800-324-4459, ext. 121
Barb Dorn: [email protected]
Gary Lee, MSBA, Executive Search Team
1900 West Jefferson Avenue, St. Peter, MN 56082
Gary Lee: 800-324-4459, ext. 125
Gary Lee: [email protected]
District Application Guidelines
MSBA uses an online application process. Applicants begin the application process by clicking the orange "district application" button below for the external link.
Please complete your application by clicking the box below:
District Application
APPLICATION PROCESS
Be sure to review the district's requirements for the application process and provide all required documents.
Some districts may require that candidates apply through an external link. If that is the case, the link will be noted in the job posting.
If the posting does not indicate an external link, apply using your MASA online candidate profile and click on the box below.
If you have not completed your candidate profile within our site, please do so by clicking here. Many districts search the profiles for promising candidates. To improve your outcome, please complete all requested information.
You will need to have a Jobsite account and be signed in to view your candidate profile.
---