Region: Metro
Administrative
Apr 25, 2020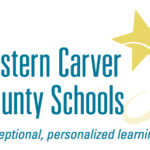 Website Eastern Carver County (Chaska) School District
Position Available:
Superintendent of Schools
Eastern Carver County School District 112
Address:
11 Peavey Road
Chaska, MN  55318
Schools:
ELEMENTARY/KINDERGARTEN SCHOOLS 
BLUFF CREEK ELEMENTARY (K-5 GRADE)
2300 Coulter Blvd.
Chanhassen, MN  55317
CARVER ELEMENTARY (K-5 GRADE)
1717 Ironwood Drive
Carver, MN  55315
CHANHASSEN ELEMENTARY (K-5 GRADE)
7600 Laredo Drive
Chanhassen, MN  55317
CLOVER RIDGE ELEMENTARY (K-5 GRADE)
114000 Hundertmark Road
Chaska, MN  55318
COMMUNITY EDUCATION AND EARLY CHILDHOOD CENTER
110600 Village Road
Chaska, MN  55318
EAST UNION ELEMENTARY (K-5 GRADE)
15655 County Road 43
Carver, MN  55315
JONATHAN ELEMENTARY (K-5 GRADE)
 110300 Pioneer Trail West
Chaska, MN  55318
LA ACADANIA AND KINDER ACADEMY-TWO-WAY, DUAL LANGUAGE IMMERSION SCHOOL (K-5 GRADE)
1800 No. Chestnut Street
Chaska, MN  55318
VICTORIA ELEMENTARY (K-5 GRADE)
9300 Red Fox Drive
Victoria, MN  55386
MIDDLE SCHOOLS (6-8 GRADE)
CHASKA MIDDLE SCHOOL EAST
1600 Park Ridge Drive
Chaska, MN  55318
CHASKA MIDDLE SCHOOL WEST
140 Engler Blvd.
Chaska, MN  55318
 PIONEER RIDGE MIDDLE SCHOOL
 1085 Pioneer Trail East
Chaska, MN  55318
HIGH SCHOOLS    (9-12 GRADE)
CHANHASSEN HIGH SCHOOL
2200 Lyman Blvd.
Chanhassen, MN  55317
CHASKA HIGH SCHOOL
545 Pioneer Trail
Chaska, MN  55318-1499
INTEGRATED ARTS ACADEMY
11 Peavey Road
Chaska, MN  55318-2321
STAR PROGRAM FOR SPECIAL EDUCATION STUDENTS TRANSITIONING INTO ADULTHOOD & INDEPENDENCE
309 Lake Hazeltine Drive
Chaska, MN  55318-2321
Communities Served:
Carver, Chaska, Chanhassen, Victoria
Qualifications:
Hold or be eligible for Minnesota Superintendent Certification
Advisors to the Board:
SCHOOL EXEC CONNECT
http://www.schoolexecconnect.com/available-positions/
Dr.  Kenneth Dragseth    952-210-2790          [email protected]
Dr. David Clough              847-644-5556          [email protected] 
APPLICATION PROCESS:
Please go to http://www.schoolexecconnect.com/available-positions/ to apply.
Fast Facts:  (UPDATE)
9,620 Students (76% White, 24% Minority)
Attendance Rate: 8%
Graduation Rate: 9%
Average Class Size: K= 20.57, Gr. 1-2= 23.82, Gr. 3= 25.32, Gr. 4-5= 27.32, and Gr. 6-12= 30.52
ACT Composite Average: 6
Highlights:  (UPDATE)
The District is located southwest of Minneapolis in Carver County, MN.
The District recently implemented teacher evaluation and alternative compensation programs, and a principal evaluation system.
Budget stability – no significant reductions in the past four years. The district has received several consecutive years of financial reporting awards and clean audits.
The District Administration includes the Assistant Superintendent for Teaching & Learning, the Director of Finance and Operations, Director of Human Resources, Director of Specialized Services, Director of Community Education and Director of Communications/Community Relations, and Director of Equity and Inclusion.
The District is a regional leader in personalized learning. It coordinates an annual summit with other school districts in the area that are on the journey of personalizing learning.
Voters supported referenda in 2013 and 2015 by 70 percent margins, which are among the strongest approval rates anywhere in Minnesota.
Opened a new elementary school in Carver in 2017, along with a new swimming pool and multipurpose (domed) facility.
Chaska and Chanhassen high schools are ranked by various websites and publications among the top 10 to top 20, depending on the publication.
Students are offered a wide range of curricular options allowing them to pursue their passions including a selection of 27 different AP courses.
85 percent of graduates attend a 4-year college/university following graduation.
78 percent of high school students participate in athletics and activities.
The district has a strong commitment to developing teachers as it is the proven way to advance student learning. Spending on instructional support is among the highest in Minnesota.
District staff and administrators regularly present at local, state and national conferences.
Financial Information:
2019-20 Total General Fund Operating Budget:  $130 million
2019-20 Total Operating Budget (general, community services and nutrition services funds): $143.9 million
2018-19 Total Governmental Fund Expense (all funds) cost per pupil:  $16,769
Average 2019-20 Teacher Salary:  $94,450 (salary + benefits)
District has received ASBO's Certificate of Excellence for its Comprehensive Annual Financial Report (CAFR) annually since FY 2010-11
District has received ASBO's Meritorious Budget Award annually since FY 2017-18
Moody's Investor's Services assigned an underlying rating of Aa2 for Eastern Carver County Schools (as of 1-15-2016)
Percentage of Revenue from local property tax: General Fund = 21%, All Funds = 28%
Link to district's most recent CAFR (2018-19)

CAFR – ECCS – 6-30-19 .pdf – Google Drive
Organizational/Union Affiliation of Teachers:
Teachers are represented by the Chaska Educational Association.  The teacher contract expires June 30, 2021.
Salary Offered:
Regionally Competitive
District Application Guidelines
Please complete your application by clicking the box below:
District Application
APPLICATION PROCESS
Be sure to review the district's requirements for the application process and provide all required documents.
Some districts may require that candidates apply through an external link. If that is the case, the link will be noted in the job posting.
If the posting does not indicate an external link, apply using your MASA online candidate profile and click on the box below.
If you have not completed your candidate profile within our site, please do so by clicking here. Many districts search the profiles for promising candidates. To improve your outcome, please complete all requested information.
You will need to have a Jobsite account and be signed in to view your candidate profile.
---