Region: East Central
Administrative
Jul 8, 2020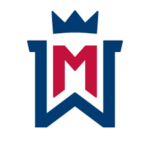 Website Watertown-Mayer Public Schools
District Name: Watertown-Mayer Public Schools
District Address: 1001 Highway 25 NW, Watertown, MN 55388
Qualifications: Hold or be eligible for licensure as a Superintendent in Minnesota. Experience as a Superintendent or in a district office setting preferred. Demonstrate strong commitment to student achievement, building partnerships in the community, supporting staff learning and development, and supporting students of diverse backgrounds.
Consultants Assisting the Board: Dr. Ken Dragseth (952-210-2790), Dr. Antoinette (Toni) Johns (612-309-1511)
District Highlights: The district lives out its mission – "Growth through connections and opportunities."
Community Survey shows strong support for the education of students (74%) and controlling costs (73%)
93% of survey participants strongly agree or agree that teachers care about students
Strong staff at all levels
Supportive community
Excellent facilities
Good class sizes
Strong fund balance (about 18%)
Steady enrollment growth per year
I Pad Initiatives
Elementary School is a Reward School and is in the top 15% of Title 1 Schools based on the MMR test
Graduation rate is above 92%
Strong extracurricular programs in athletics and fine arts, clubs – 85% of high school students participate in at least 1 activity
Strong academic offerings and curriculum at all levels
College in the Schools Honors Program – in top 10 of the state for number of CIS credits earned
Excellent music programs in all schools
Vocational certifications and tech prep college credits
High School received Excellence in Education Award
Strong Pre-K and community education program
Response to Intervention (Rti) to help students in need
Strong support services at all grade levels
Instructional Coaches and Professional Learning Communities
Communities Served: Watertown – Mayer is located approximately 30 miles west of downtown Minneapolis, MN, and includes portions of Carver, Hennepin, and Wright counties.
Student Population: 1,700
District Operating Budget: $17 million
District Schools:
Watertown-Mayer Community Learning Center – Pre-K
Watertown-Mayer Elementary School – K-4
Watertown-Mayer Middle School – 5-8
Watertown-Mayer High School l- 9-12
Union Affiliation – Education Minnesota
Teachers' Contract Status: Settled 2019-2021
Search Calendar:
Application Deadline: July 8
Selected candidates taken to the Board on July 13
First round interviews on July 20
Second round interviews on July 22
Position Begins: August 1 or ASAP after August 1
Compensation Package Offered: Regionally Competitive
District Website: www.wm.k12.mn.us
APPLICATION PROCESS REQUIREMENTS:
Apply through the website www.schoolexecconnect.com if you are interested in this position.
You will be asked to complete the online application and present a cover letter, resume, copies of graduate transcripts, at least four reference letters, and proof of certification to support your candidacy.
APPLICATION PROCESS
Be sure to review the district's requirements for the application process and provide all required documents.
Some districts may require that candidates apply through an external link. If that is the case, the link will be noted in the job posting.
If the posting does not indicate an external link, apply using your MASA online candidate profile and click on the box below.
If you have not completed your candidate profile within our site, please do so by clicking here. Many districts search the profiles for promising candidates. To improve your outcome, please complete all requested information.
You will need to have a Jobsite account and be signed in to view your candidate profile.
---