Region: Southwest
Administrative
Dec 29, 2020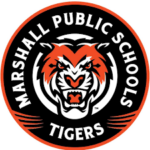 Marshall Public Schools
General Information
Marshall Public Schools is seeking outstanding candidates for a full-time Superintendent of Schools position.
The Superintendent of Schools provides leadership and is responsible to provide system-wide leadership and support for E-12 schools and program sites, ensuring alignment with organizational core values and the strategic plan. In conformance to District, State, and Federal objectives; maintains adequate staffing to ensure objectives of programs and services are achieved within budget.
Date Available:

07/01/2021

Closing Date:

12/29/2020
Qualifications and Requirements
Master's degree required;
Minnesota Licensure as Superintendent of Schools required;
Comprehensive knowledge of education laws, rules, regulations, and procedures;
Must have excellent organizational and communications skills.
Position Responsibilities
The candidate must have the background, skills, and abilities essential for providing excellence in educational leadership for the
Marshall School District. The Board recognizes that selecting a Superintendent of Schools is one of the most important decisions for a
School Board.
The School Board has identified the following characteristics for the candidate of choice:
Works effectively with all district employees and empowers each employee to perform their assigned duties.
Provides an example for all employees by holding himself/herself accountable to high standards of performance.
Stays current in educational research and best practice.
Hold self and others accountable to high standards of performance.
Accessibility, responsiveness, and open-mindedness.
Consideration of all points of view before making decisions.
Effective communication skills at all levels.
Ability to deal directly and fairly with faculty, staff, students, parents, and community members.
High visibility and engagement with the school and community.
Strong fiscal management.
Understanding of diversity and its impact on the educational environment.
Exhibit self-confidence, model integrity, and inspire trust.
Collaborate and willing to develop and foster mutually beneficial partnerships with regional schools, Higher Ed institutions, and regional businesses.
The ability to embrace and continue to advance current district initiatives.
Provides educational leadership that improves all measures of student achievement.
Compensation and Benefits
A regionally competitive salary and benefits package will be offered to the candidate. The term of this contract will begin on July 1, 2021.
Application Information
Interested applicants should apply at https://www.applitrack.com/marshallpublicschool/onlineapp/default.aspx?Category=Administration
Complete an application, attach a letter of interest (cover letter), resume, three (or more) current letters of recommendation, college transcripts, and any other supporting documents.
The application deadline is December 29, 2020.
The successful candidate will begin on July 1, 2021.
Contact Information
Interested individuals are welcome to contact Aurora Heard at (507) 929-2609 with questions or for additional information.
Equal Opportunity Employer:
It is the policy of Marshall Public Schools to provide equal employment opportunity for all, without discrimination on the basis of race, color, creed, religion, national origin, sex, marital status, status with regard to public assistance, familial status, membership, or activity in a local commission, disability, sexual orientation or age.
District Application Guidelines
FOLLOW DIRECTIONS STATED ABOVE
Please complete your application by clicking the box below:
District Application
APPLICATION PROCESS
Be sure to review the district's requirements for the application process and provide all required documents.
Some districts may require that candidates apply through an external link. If that is the case, the link will be noted in the job posting.
If the posting does not indicate an external link, apply using your MASA online candidate profile and click on the box below.
If you have not completed your candidate profile within our site, please do so by clicking here. Many districts search the profiles for promising candidates. To improve your outcome, please complete all requested information.
You will need to have a Jobsite account and be signed in to view your candidate profile.
---