Region: West Central
Administrative
Feb 2, 2021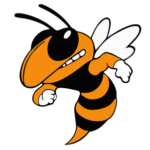 Website Henning Public School
Henning Public School, ISD 545, is seeking an exceptional leader to serve as Superintendent
School District Highlights
Henning Public School, ISD 545, is deeply rooted in the community it serves. We strive to ensure each child reaches their highest aspirations while embracing their community. With a dedicated talented staff and ongoing community support, we provide a variety of innovative programs to support each child's unique needs. Our instruction, curriculum, extracurricular, and community programing are developed with this goal in mind.
About the Community
Henning Public School is located in Otter Tail County, in Minnesota. Henning is just minutes away from some of the best lakes in the state. Community support for the school district is strong and "Hornet Pride" is a value shared both by the life-long residents and those who recently moved to the area.
Board of Education
The Board of Education meets the third Monday of every month and schedules special meetings and work sessions as necessary. Members are very experienced and elected at-large to serve the community in four-year terms.
Salary and Benefits
A competitive compensation package will be negotiated commensurate with experience and qualifications. The contract length is negotiable as provided in Minnesota statue.
Application and Selection Procedure
All applications and inquiries should be directed to:
Henning Public School
Attn: Barry W. Olson
500 School Avenue
Henning, MN, 56551
Phone: 218-583-2927 Ext. 8149
Email: [email protected]
Applications must be received no later than Tuesday, February 2, 2021 and include the following:
-Letter of interest
-Comprehensive Resume
-A minimum of three letters of recommendation
-Copy of current superintendent license
Applicants' names will be treated with absolute confidentiality. A select number of applicants will be invited for interviews with the school board. Only the names of those selected for a final interview will be made public. The successful candidate will begin with Henning Public Schools on July 1, 2021.
Application Deadline: February 2, 2021
Selection Timeline: February 8, 2021
First Round of Interviews: February 16-18, 2021
Second Round of Interviews: February 23-25, 2021
Approve Contract: March 15, 2021
Superintendent Begins: July 1, 2021
Henning Public School is an equal opportunity employer and does not discriminate on the basis of race, color, national origin, sex or disability.
District Application Guidelines
FOLLOW DIRECTIONS STATED ABOVE
APPLICATION PROCESS
Be sure to review the district's requirements for the application process and provide all required documents.
Some districts may require that candidates apply through an external link. If that is the case, the link will be noted in the job posting.
If the posting does not indicate an external link, apply using your MASA online candidate profile and click on the box below.
If you have not completed your candidate profile within our site, please do so by clicking here. Many districts search the profiles for promising candidates. To improve your outcome, please complete all requested information.
You will need to have a Jobsite account and be signed in to view your candidate profile.
---