Region: Metro
Administrative Assistant/Clerical
Apr 20, 2021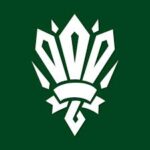 Edina Public Schools
About Edina Public Schools
Edina Public Schools is a nationally recognized suburban public school district serving approximately 8,500 students.  The District includes six elementary schools (gr. K-5), two middle schools (gr. 6-8) and one high school (gr. 9-12).  The District also includes the award-winning Early Learning Center which provides early learning opportunities for children age 0-5 and Community Education Services providing programs and services for learners of all ages.
Our Mission and Vision
Edina Public Schools is a dynamic learning community delivering educational excellence and preparing all students to realize their full potential.  Through academics, activities, and opportunities, we encourage creativity, foster curiosity, and develop critical thinking skills.  We support every student's educational journey by creating a caring and inclusive school culture that supports the whole student.
Our Vision is for each and every student to discover their possibilities and thrive.
POSITION AVAILABLE
SUPERINTENDENT OF SCHOOLS
The Board of Education is seeking an exceptional leader to serve as the next Superintendent beginning July 1, 2021.
Address
5701 Normandale Rd.
Edina, MN  55424
www.edinaschools.org
952 848-3900
Advisors to the Board
SCHOOL EXEC CONNECT
Dr. Kenneth Dragseth  [email protected]   952 210-2790
Dr. David Clough           [email protected]   847 644-5556
Patty Phillips                  [email protected]   651 357-0996
Lisa Anderson                [email protected]   952 210-9865
Qualifications
Possesses or is eligible for Minnesota Superintendent Licensure
Successful and Significant Administrative Experience
Possesses other qualifications as specified and required by the Board of Education
Salary
|Negotiable and highly competitive in the Twin Cities Metropolitan Area
Our Teachers and Staff
84% of EPS teachers have a master's degree or higher
61% of EPS teachers have been with the district for 10 years or more
54 teachers are Nationally Board Certified in their field
Our Students and Performance
EPS ranked the top school for student success in Minnesota by USA Today
S. News ranked EHS in Top 10 Minnesota public, non-charter schools
2020 #1 Best College Prep High School in Minnesota by Niche.com
2020 EHS in top 500 of America's Best STEM High Schools by Newsweek
27% of our students are students of color
Four-year graduation rate is 95.6%
ACT average Composite Score is 26.3
Our Community Support (2019 Survey of the Edina Community)
93% say EPS provides a quality education
87% give teachers highest ratings
97% agree that EPS is high achieving and promotes excellence
92% say they are proud of EPS and would recommend to friends
89% say "I trust the School Board and Administration to do what is right for children in the district."
Our Finances
Total General Fund Operating Budget         $123,248,833
Total Operating Budget                                   $135,315,992
Average Teacher Salary                                    $75,489
Aaa Credit Rating by Moody's – 1 in 3 in the state to receive this highest rating
2019 Award for School Finance by the Minnesota Department of Education
Union Affiliation:  Education Minnesota
Current Contract Ends:  June 30, 2021
Search Calendar (The Board reserves the right to extend or modify all dates.)
Accepting Applications through April 20, 2021
Selected Candidates taken to the Board April 26, 2021
First Interviews April 27-28, 2021
Finalist Interviews May 3-5, 2021
Superintendent named May 2021
Superintendent Begins Duties July 1, 2021
APPLICATION PROCESS:
District Application Guidelines
FOLLOW DIRECTIONS STATED ABOVE
Please complete your application by clicking the box below:
District Application
APPLICATION PROCESS
Be sure to review the district's requirements for the application process and provide all required documents.
Some districts may require that candidates apply through an external link. If that is the case, the link will be noted in the job posting.
If the posting does not indicate an external link, apply using your MASA online candidate profile and click on the box below.
If you have not completed your candidate profile within our site, please do so by clicking here. Many districts search the profiles for promising candidates. To improve your outcome, please complete all requested information.
You will need to have a Jobsite account and be signed in to view your candidate profile.
---