Region: Southeast
Administrative Assistant/Clerical
Apr 26, 2021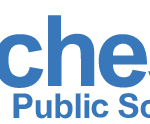 Website Rochester Public Schools
INTERIM SUPERINTENDENT – Rochester Public Schools
ABOUT THE COMMUNITY/SCHOOL DISTRICT:
Rochester is the third-largest city in Minnesota and was recently named the #1 mid-sized city by Livability.com. The school district has an approximate enrollment of 17,635 pre-kindergarten through grade twelve students, and it is currently seeking an Interim Superintendent for the 2021-2022 fiscal year.
School District Website: https://www.rochesterschools.org/
Video link:  Why Rochester Public Schools?  (right-click to open hyperlink)
City Website:  https://www.rochestermn.gov/
LEADERSHIP PROFILE: The Rochester School Board seeks an Interim Superintendent who:
Has proven experience in equity, diversity and inclusion
Is able to create an environment for staff, students, and community that supports and unifies the school district
Prioritizes listening as one of the most important communication and leadership skills
Possesses a demonstrated ability to build and sustain a diverse leadership team based on trust and collaboration
Holds experience in communicating school district needs and successes of students and staff in a manner that is understandable and appreciated by all stakeholders
Provides leadership for the school district through clear direction and delegation, supports the delegated work of the team, and holds team members accountable for their actions
Has proven experience in managing transition
Previous superintendent or cabinet-level administrator experience in a district the size of Rochester or larger is strongly preferred, but not required. Doctorate in Education also preferred but not required.
SALARY/CONTRACT:  The current superintendent's base salary for the 2020-2021 school year is $228,300. The final compensation package will be negotiated commensurate with experience and qualifications.
APPLICATION DEADLINE:  April 26, 2021
APPLICATION PROCEDURE:  MSBA uses an online application process. Applicants begin the application process at https://mnmsba.myrevelus.com/. To be considered for this position, an applicant's completed file must be received by the MSBA office by 11:59 p.m. on April 26, 2021.
Please contact with any questions:  Barb Dorn, MSBA Director of Leadership Development and Executive Search, [email protected] or 507-508-5501 (cell).  The Minnesota School Boards Association is an equal opportunity search agency.
District Application Guidelines
PLEASE FOLLOW DIRECTIONS STATED ABOVE.
Please complete your application by clicking the box below:
District Application
APPLICATION PROCESS
Be sure to review the district's requirements for the application process and provide all required documents.
Some districts may require that candidates apply through an external link. If that is the case, the link will be noted in the job posting.
If the posting does not indicate an external link, apply using your MASA online candidate profile and click on the box below.
If you have not completed your candidate profile within our site, please do so by clicking here. Many districts search the profiles for promising candidates. To improve your outcome, please complete all requested information.
You will need to have a Jobsite account and be signed in to view your candidate profile.
---